AEROSPACE ENGINEERING SOLUTIONS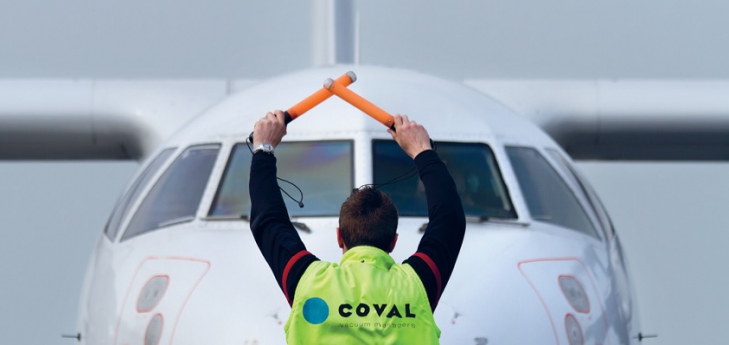 For over 30 years, COVAL supplies the different companies involved in the Aerospace industry with comprehensive management of vacuum handling for the manufacturing process as a whole: lifting, moving and clamping of plane parts.
COVAL solutions, such as vacuum pumps and suction cups, equip all the tooling used in the process of manufacturing, machining and assembly of the different sections that make up an aircraft. 
The numerous processes required by the aerospace industry need technical skills, expertise, innovation, and service. To meet these challenges, COVAL relies on:
A strong capacity for development and innovation
A team 100% dedicated to the Aerospace industry
A full product range integrating mechatronics for better productivity « Fully integrated » vacuum solutions
Compliance with the strictest quality standards
Presence in economic areas with strong potential, thanks to 5 subsidiaries.